Honda would like to advise that due to the current high demand of Honda Side by Side products in Australia, we are experiencing extended wait times for new customer orders. We have been working extensively with our worldwide factories to further better our situation and meet the current customer demand. We apologise for the inconvenience this may have for our customers who demand these high quality products.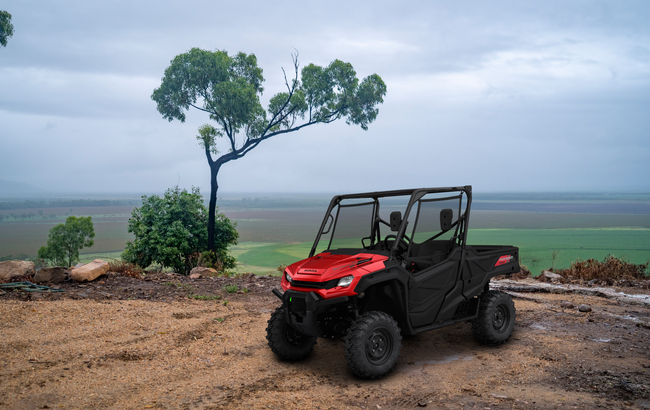 Pioneer 1000
When it comes to side-by-sides, Honda's Pioneers are the machines you can count on for all the tough jobs! Smart technology. Superior materials. Refined engineering and something nobody else can match: Honda's well-earned and world-famous reputation for reliability and overall quality. In terms of comfort, handling, towing and user-friendly features, you're all set and the jobs that are too big to tackle alone? No worries, bring the whole crew, that's why we offer our Honda Pioneer 1000 5-seater option. It's got Honda's QuickFlip® seating in the bed, letting you instantly switch from a fold-flat bed configuration to comfortable passenger seating. In short, our Pioneer 1000-5 models make a versatile line of side-by-sides even more versatile. The Pioneer 1000 has a 6-speed fully automatic DCT state-of-the-art beltless transmission that is durable, efficient and easy to use, coupled with a purpose-built Honda inline, twin-cylinder, Unicam® 999cc engine, from the moment you buckle in, you'll see why it's the clear leader in the full-size multipurpose SXS category.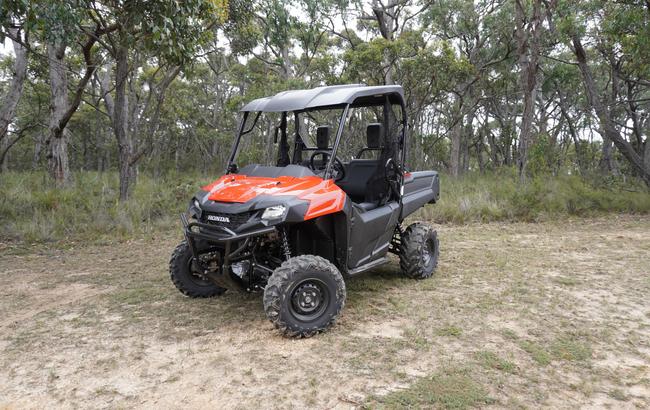 Pioneer 700
Leading the way in innovative Side-by-Side vehicle technology is Honda's Pioneer™ 700. Developed to suit the unique farming conditions down under, the Pioneer 700 range is fast becoming Australia's favourite machines to work the land, with both 2 and 4 seat options offering you the flexibility you need to get the job done. Boasting Honda's proven fuel-Injected 675cc liquid-cooled OHV single cylinder four-stroke engine, rugged durability and compact dimensions to ensure you'll get a high level of manoeuvrability for the task at hand. The impressive turning radius will get you out of any tight spot. Striking a balance between size and capability, while still offering plenty of features, that's the Pioneer 700s to a tee!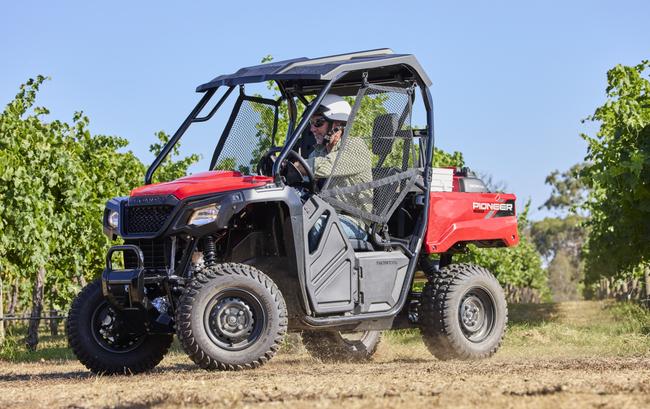 Pioneer 520
Honda's Pioneer 520 is the perfect choice for multiple farmers, as its overall size, powerful 518cc engine and strut-assist tilt tray make it incredibly versatile. It comfortably seats two, and can easily be loaded up making transportation between locations easy. You also get features including automatic transmission with AT/MT modes, and selectable two- or four-wheel drive.