Honda offer an unmatched touring experience with more than 40 years' of knowledge gained from crafting the perfect luxury tourer found in our Goldwing. The Goldwing has defined the state and expectations of our entire touring line up.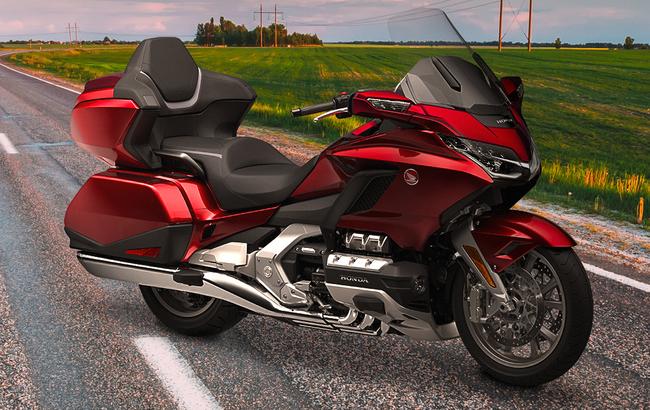 Goldwing
For over 40 years the Goldwing has set the benchmark as the ultimate touring machine, making long-distance travel a truly rewarding and enjoyable experience for both rider and passenger. Full of innovative engineering and the latest technology, including Honda's exclusive automatic seven-speed Dual Clutch Transmission, the legendary smooth six-cylinder engine, refined bodywork for weather protection, and ample luggage, where you go-and for how long-is totally up to you.
NT1100
The all-new NT1100 was made for riders that desire a straightforward touring motorcycle with a rich specification list and a sporty edge to its performance. A motorcycle with performance, handling, technology and long range comfort, that deals with the weekday commute efficiently and usefully, and is also ready for an extended tour, fully loaded.