The Honda Kids Fun Bike range stands up to youthful enthusiasm, tough and ideal for family fun. Proven reliability means more time riding and less time taken up by maintenance and repairs, Honda is proud to offer a bullet proof Kids Fun Bike range that won't let you down.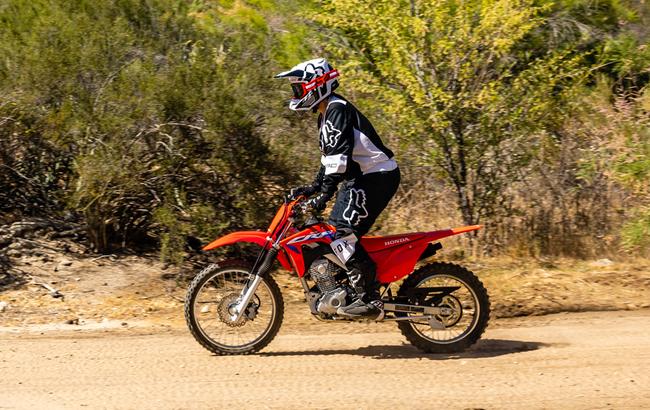 CRF125F
The CRF125F is designed to hit that sweet spot of no-hassle fun for younger riders, small or a little taller, or those who plain and simple, just enjoy the smooth Honda 125cc power. Fuel injection gives broad, reliable power. The twin-spar steel frame can handle the dings of off-road use. The long-travel suspension delivers a plush ride and the electric starter and four-speed transmission give you all the control of a full-sized bike. Want some added ground clearance, longer travel suspension and a bigger front wheel? Then the 'Big Wheel' option might be just right for you. Offering all the great features of the CRF125F but with larger diameter wheels and a longer swingarm that raises the seat height by two-inches. Riding is all about feel and depending on your needs, either of the CRF125F options will feel just right for your off-road adventures!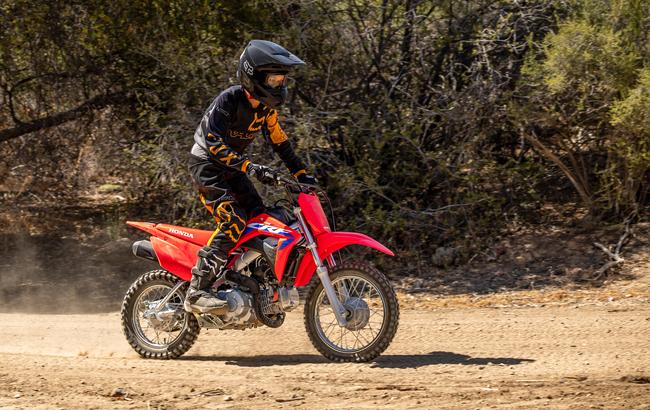 CRF110F
The Honda CRF110F may be small, but it's mighty! Loaded with features and sporting championship-winning stylings. It all starts with Honda's legendary air-cooled single-cylinder engine with a proven four-speed transmission and automatic clutch. It lets you shift when you want, but not worry about stalling. Fuel injectors help the CRF110 start easier and run better in cold weather and high altitudes, with less pollution. Plus, there's plenty of suspension travel, seat padding, and a rugged steel frame. Put it all together and you have a machine that's as fun for youngsters to ride as it's easy for parents to own.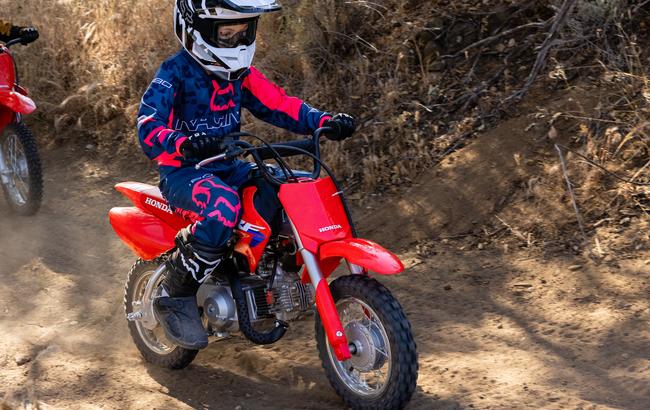 CRF50F
Z50, QR50, XR50 sound familiar? Today's kids now look forward to building the same memories on board the CRF50F. Engineered from DNA that comes from the whole CRF family, good times are guaranteed on this entry-level bike, from the first kick. With its reliable, four-stroke engine, tuned to deliver smooth, easy-to-use power. Its three-speed transmission uses an automatic clutch, so a rider learns to shift without worrying about stalling—a great lesson plan there. It even has an adjustable throttle limiter and keyed ignition, so you control who rides, when, and how much power the CRF50F puts out. The best start to riding you could get is on a CRF50F!