Honda's Off-Road competition range is designed to take on the toughest, most challenging courses in the world. Precision engineered with unrivalled reliability, results in less time in the garage and more time powering through dirt. Each bike is packed full of cutting edge features and proven race winning technology to stay ahead of the competition.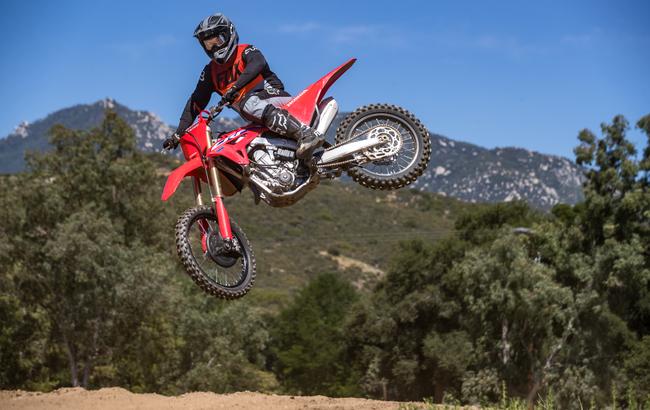 CRF450R
How many corners are there on your favourite motocross or Supercross track? Each one of those leads directly from the starting gate to the winner's circle—at least when you're riding a Honda CRF450R. New chassis. Major engine overhaul. New suspension. New bodywork. All with the goal of letting you rail through the corners with the most precision and power you've ever experienced. The engine's power delivery starts off deep down for corner drive, and just keeps building until it's at maximum roost. Forget about clutch fade, adjustment, or hand fatigue with the new hydraulic system. Lighter than ever, the CRF450R explode out of corners when it's time to increase your lead.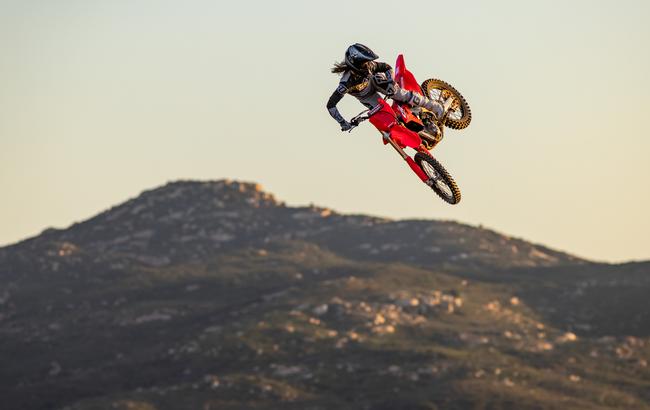 CRF250R
Horsepower is horsepower, right? Anybody who's ever raced knows it's a lot more complicated. Where your bike makes its power is as important as how much power it puts out. And that's where our 2022 Honda CRF250R is a real game-changer. Because we've made some big improvements to this bike's engine, giving it way more power and torque in the midrange.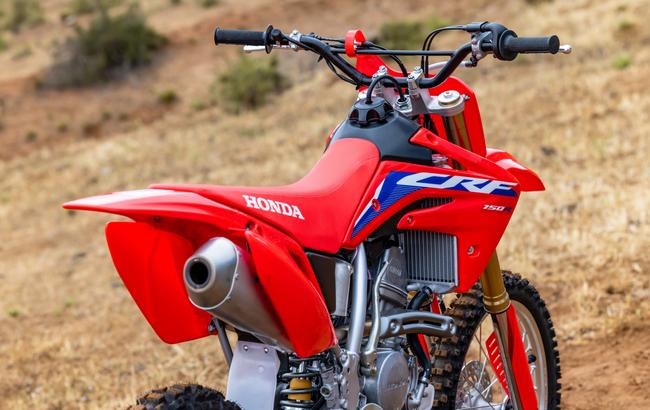 CRF150R
From the beginning, a young racers motocross dream is turned into reality with the CRF150R. Built with DNA from the championship winning CRF450R, this machine has performance at its heart. The future generations of motocross champions will feel inspired on this powerful yet balanced machine. The CRF150R is providing Ride Red juniors with professional performance from the beginning.