Honda's ATV range has lead the way since the introduction of their all-terrain vehicles to the market. Proven and recognised for providing the best ATVs on the planet, our ATVs thrive in all conditions and are an Aussie farmers' best choice to get the job done.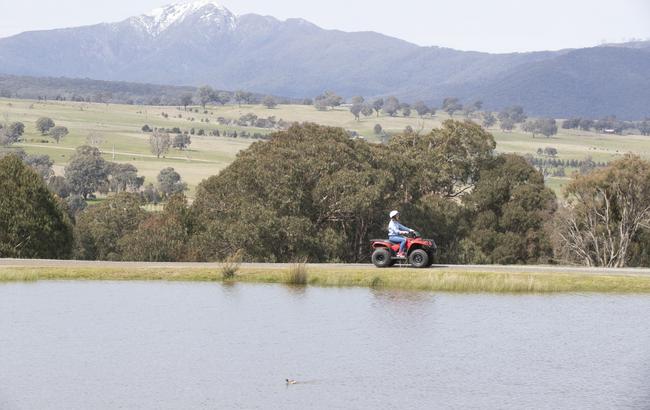 TRX250TM
The TRX250TM 2WD manual transmission farm machine is lightweight, easy to handle and very fuel efficient. It hosts a wet sump 229cc 4-stroke OHV air-cooled engine and a closed crankcase vent system that safeguards against engine oil contamination. The manual 5-speed gearbox with an automatic clutch offers plenty of control to inject excitement into any ride and a big bonus is also its size.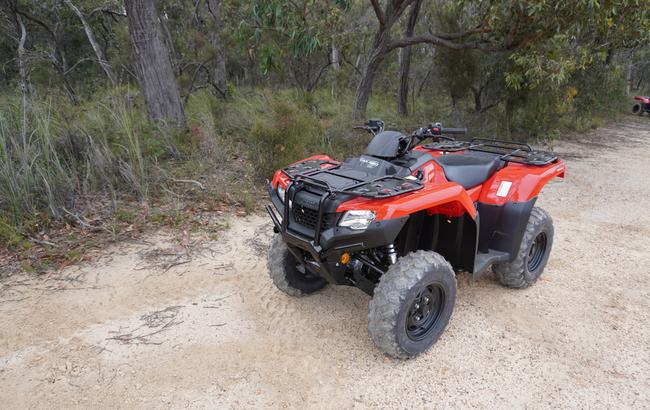 TRX420
With three models to choose from in the TRX420 line up; with the option of Manual or Automatic DCT with new override shifting control, you're bound to find the right one for your working needs. Feature packed with new front and rear racks that work with the new Honda Pro-Connect™ system, wider front drive-shaft guards for added durability and an easy-to-use new reverse system* (TRX420FA6 only) will ensure you get the most out of your machine.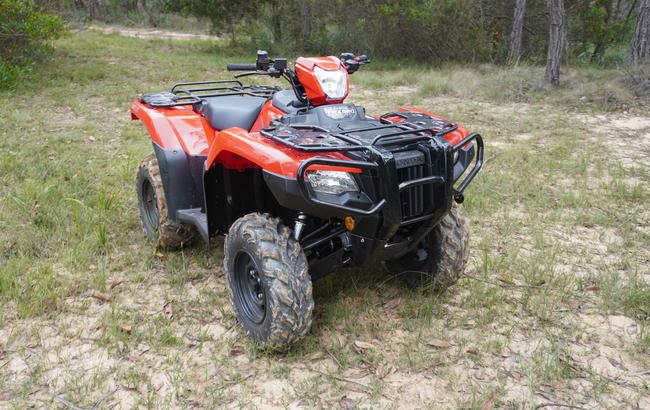 TRX520
Honda's 520 class of ATV's is bigger, stronger and better than ever. With a new, bigger 518cc fuel-injected OHV liquid-cooled engine which is longitudinally mounted to allow direct driveshaft alignment to rear wheels for fewer frictional losses. There front and rear racks are improved and support the new Honda Pro-Connect™ system, there is an easier-to-use reverse system available on one of the models, the TRX520FA6 only. Fresh new styling, handy new storage options and more. With three to choose from, these workhorses boast maximum durability and excellent handling performance.